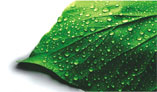 Teh Tung is proud to provide a wide range of quality products to meet your needs. Our products and services including paper tissue, paper towels, paper napkins, paper dispensers, trash can liner, gloves, and custodial tools. We are as diverse as the market place to help you achieve both of your marketing and profit objectives.
Our production is fully equipped to serve industrial standard products, private label product with your specification, and custom products. Out engineering capability couples with our merchandising are part of your capability to gain competitive edge in the market place. The applications and markets of our products include janitorial, sanitation, disposables, and retail. Our production capacity exceeds 3500 container per year. All these advantages will allow us to become a trusted partner.
With highest quality of customer services in mind, Teh Tung is not only a paper manufacture but also an excellent supplier for your dispensers, trash can liners, gloves, and custodial tools. We strive to be your center of purchasing for all of your distribution needs. We can be part of your team in managing your supply chain, so you can focus more of your efficiency in marketing and increase your profit margins to your customers. We have the distribution capability to deliver these quality products anywhere on time.
In Teh Tung, we believe very strongly that the key to success is to provide good service and highest quality products at best possible price. With that in mind, each individual in our company takes personal pride in achieving excellence. We are committed to be part of your team and help you grow your business.