At Teh Tung, customer service is our key to ensure our competitive edge in the ever changing and challenging paper market. As a leading international paper towels and tissue manufacture, we are able to deliver our high quality products to anywhere in North America, Europe, Central and South America, and Asia Pacific region. With newly established office in Guangxi, China, we are positioning ourselves in one of the world fastest growing area of Renewable Sugarcane paper making.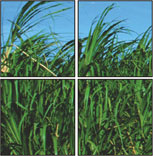 We are in the forefront of the green movement to save trees and our planet. Our entire standard Morex? products are 100% recycled paper that complies with the Environmental Protection Agency (EPA) recovered fiber content level, and scores maximum 3 points in United States Green Building Council's Leadership in Energy and Environmental Designs (LEED). Our newest "Renewable Green Paper" is made of sugarcane and bamboo. It is rapidly renewable alternative pulp source to trees, 100% recyclable, and compostable. We are the leader and the future in the paper industry. Our Premium Morex? products are well received in the market place.
Centered Los Angeles, we have seven warehouse and distribution facilities in California, Texas, New York, Shanghai China, Shenzhen China, and Hong Kong China. No matter it's supply chain management, or providing total solutions to your needs, our ability to service is consistent, accountable, reliable, and most of all, on time. We can process orders fast, accurate, and deliver quality products to your facility. You can request information or certifications, or even check on your order status just a click away. We are committed to provide the best service that will exceed your expectations.